Twin Cities Black Friday Scratch Off Sale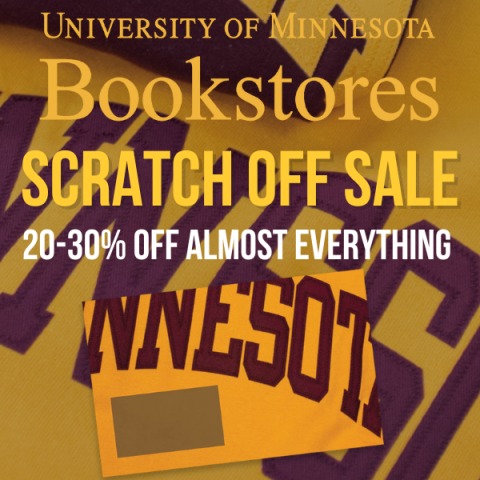 Type:
General Sale
Location:
Coffman
Get 20 - 30% off your entire purchase at our annual Scratch Off Sale! Stop in our store, shop your favorite apparel, gifts, books, and supplies, grab a scratch off and reveal your savings!
Can't stop in? Shop online and get 20% off. Discounts applied at checkout. Some exclusions apply.
*One scratch off per customer. Savings good on apparel, supplies, gifts, and general books only. Discount will be applied to your entire eligible purchase. Must be scratched off at register to be eligible. No other discounts apply. No other merchandise may be added once the scratch off is scratched.
Excludes Hydro Flask, Yeti, Rocketbook, textbooks, Extension publications, medical supplies, electronics, college rings, cap & gowns, electronics, computers, software, gift cards, and special orders.