Arozzi Monza Basic Gaming Chair red-black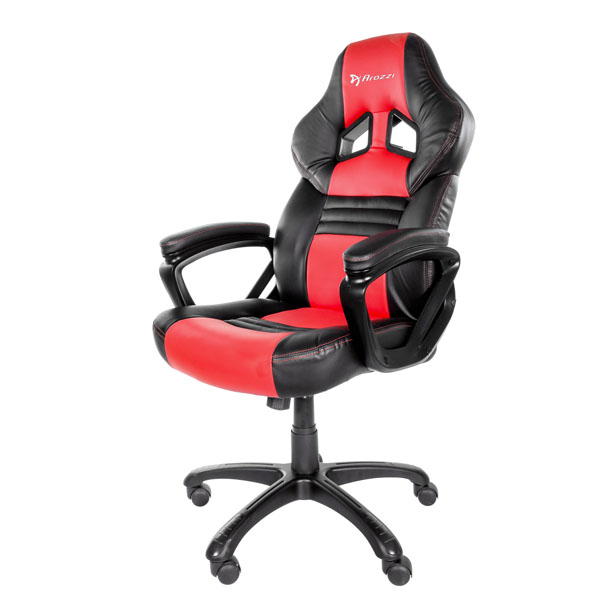 Description:
When you're into serious gaming, or even serious work, the Arozzi Monza gaming chair provides the serious support and comfort you need for long hours of high performance computing. Plus a sleek look that breaks free from conventional work chairs. Monza's looks are inspired by championship motorsports and available in a variety of eye-catching colors to express your winning attitude. Home, Office, LAN party, Dorm room-wherever you play hard or work hard the Monza will help you take it to the next level-in comfort and style.
Features:
-Features complemented by thick, high quality padding for the back, armrests and seat which allow for long sessions of gaming or work without nagging body fatigue.
-Tough metal frame supporting up to 190lbs
Special Order Information:
Arozzi gaming desks and chairs are special order only. You can pick them up in the store or have them drop-shipped to your address. Please allow 7-10 business days for arrival.
Arozzi Monza Basic Gaming Chair red-black
In stock, will process in 1-3 business days.