HTC Vive Pro Virtual Reality System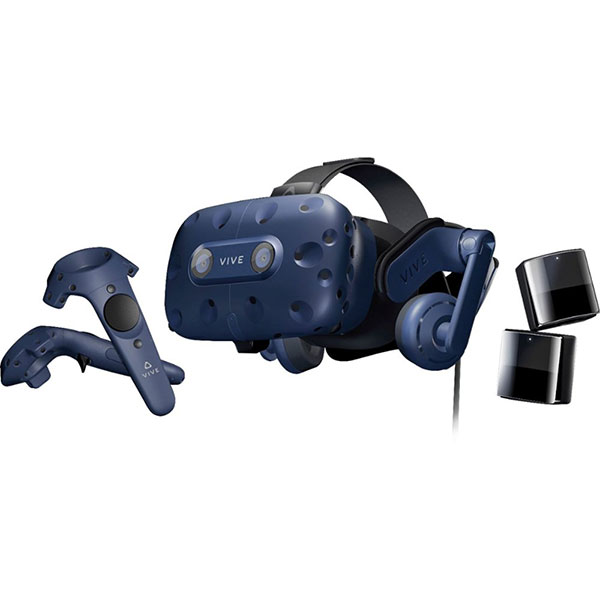 Description:
Built to meet the needs of today's most demanding VR users, VIVE Pro is an easy-to-deploy VR system that scales with your business and provides the richest feature set for professional users. From seated environments to expansive, multi-user deployments, VIVE Pro delivers the highest fidelity, clearest audio and most immersive VR experience. Dual-OLED displays with industry leading resolution of 2880 x 1600 pixels for unparalleled visual fidelity of graphics, text, and textures. hi-res, high impedance headphones, 3D spatial sound with active noise cancellation for an immersive experience without distractions from real-world noise sound. VIVE Pro is powered by the industry leading virtual reality movement tracking system, SteamVR Tracking. This technology delivers 360-degree controller and headset tracking over a space of up to 20x20 feet. Get a free 6-month subscription to VIVE's content store. Try up to 30 different apps during the free trial period.
HTC Vive Pro Virtual Reality System
Custom configuration, please allow 2-4 weeks for processing.